ROCKXL
A downloadable ROCKXL for Windows
FRENCH - ENGLISH - CHINESSE TRANSLATE !
ROCK XL | Qu'est-ce que c'est ?
ROCK XL est un logiciel GRATUIT pour créer facilement et rapidement des mondes isométriques à partir de tiles.Vous pouvez animer facilement avec des raccourcis clavier ou par des boutons ( lever, baisser, faire monter descendre, grossir, mettre des animations style drapeau, eau etc.) Le logiciel possède des systèmes de symétrie , de sélections ,de grille et d'aimant pour vous faciliter la tâche, de multiples options avec du choix de la personnalisation du thème de l'interface ainsi que dans la liberté de possibilité qui est énorme selon votre créativité. Importez vos propres textures ou amusez-vous avec celle de base à vous de voir et surtout, à vous de créer votre monde.
VOIR LES BUG OU INFOS SUR LE LOGICIEL : https://malbroye.itch.io/rockxl/devlog
_____________________________________________________________________________________________

________________________________________________________________________
ROCK XL | What is that ?
ROCK XL is software for FREE to create easily and quickly from isometric worlds from tiles. V o us can animate easily with keyboard shortcuts or by buttons (up, down, down to raise, grow, putting flag style animations, water etc.) The e software systems has symmetry of selections , from grid and of magnet for your convenience, multiple options with the choice ofcustomization of the interface theme as well as in the freedom of possibility which is enormous according to your creativity. Import your own textures or have fun with the basic one, it's up to you and above all, it's up to you to create your own world.
SEE BUG OR SOFTWARE INFO : https://malbroye.itch.io/rockxl/devlog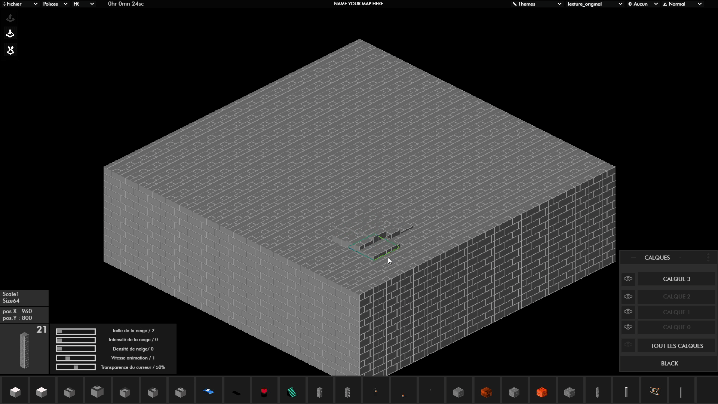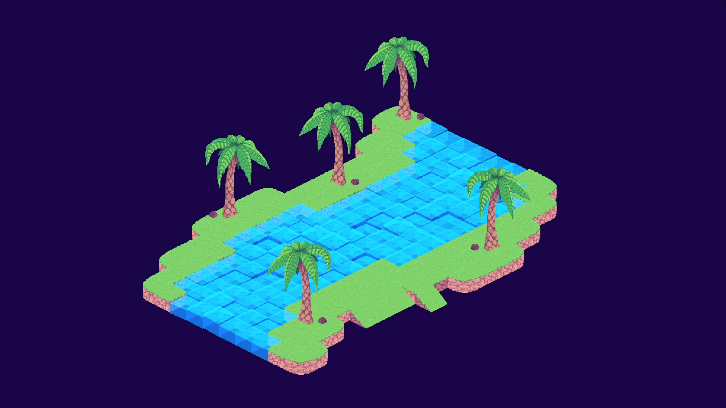 Install instructions
Project start : 10/02/2021
1 st ALPHA ! 02/04/2021
Comments
Log in with itch.io to leave a comment.
Are you able to export your creations, perhaps as sprite sheets, sprite piles, obj, or voxels?
no sorry u can only export a PNG screenshot depend of tour view but u can import ur custom sprite