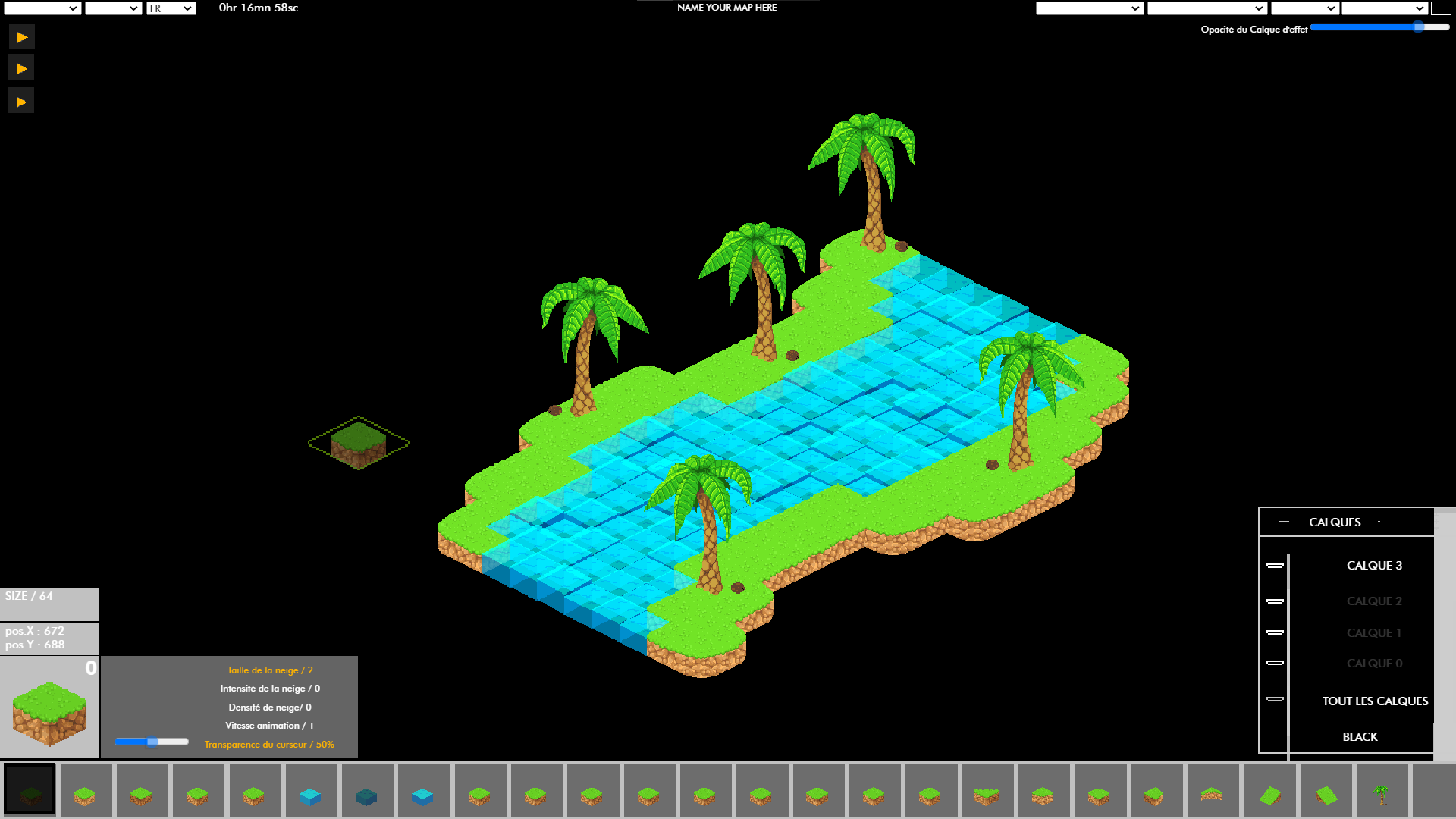 FR :
Un bug casse l'interface si on charge une map depuis le menu Pour résoudre ce problelme en attendant faite
ECHAP > M > vous aller retourner au menu. si vous voulez ouvrir une map lancer un nouveau monde et charger votre map dans le menu fichier > Créer un nouveau monde > Fichier > Ouvrir un monde
Voila désoler le problème sera résolu rapidement.
[CTRL+N] si vous avez un bug et que vous ne voyez pas le bouton "Nouveau monde"
EN :
A bug breaks the interface if you load a map from the menu To resolve this problem in the meantime do> ESC> M> you will return to the menu. if you want to open a map launch a new world and load your map in the menu File> Create a new world> File> Open a world
Sorry, the problem will be resolved quickly.

[CTRL + N] if you have a bug and you don't see the "New world" button